It's no secret that there is a serious lack of umpire accountability in Major League Baseball, and this season has only further supported that thought. The Atlanta Braves are one of the teams at the forefront of this school of thought. The question is, which ump has hurt the Atlanta Braves the most?
Let's start with the most recent example of C.B. Bucknor's incompetency. After calling ball 4 on a questionable pitch to Jayson Werth by Alex Wood with the bases loaded, walking in the shutout-spoliing run, Bucknor immediately proceeded to eject Fredi Gonzalez, who came out to argue on behalf of his incensed pitcher.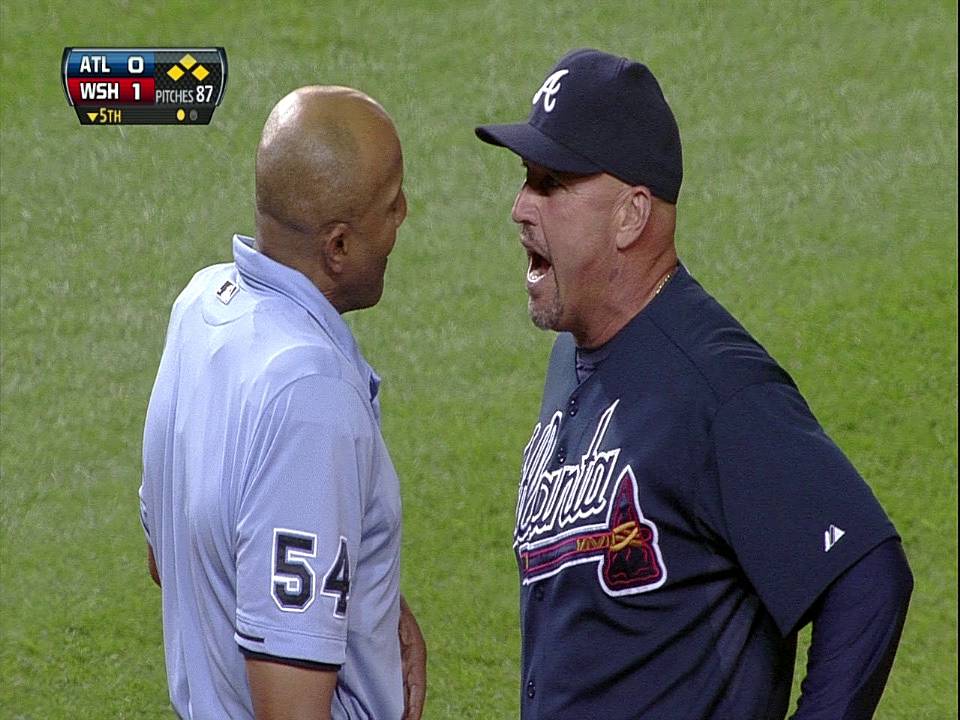 And after being pulled by Roger McDowell from the game in the same inning, Alex Wood is tossed as he leaves the mound, after offering up some choice words for Bucknor.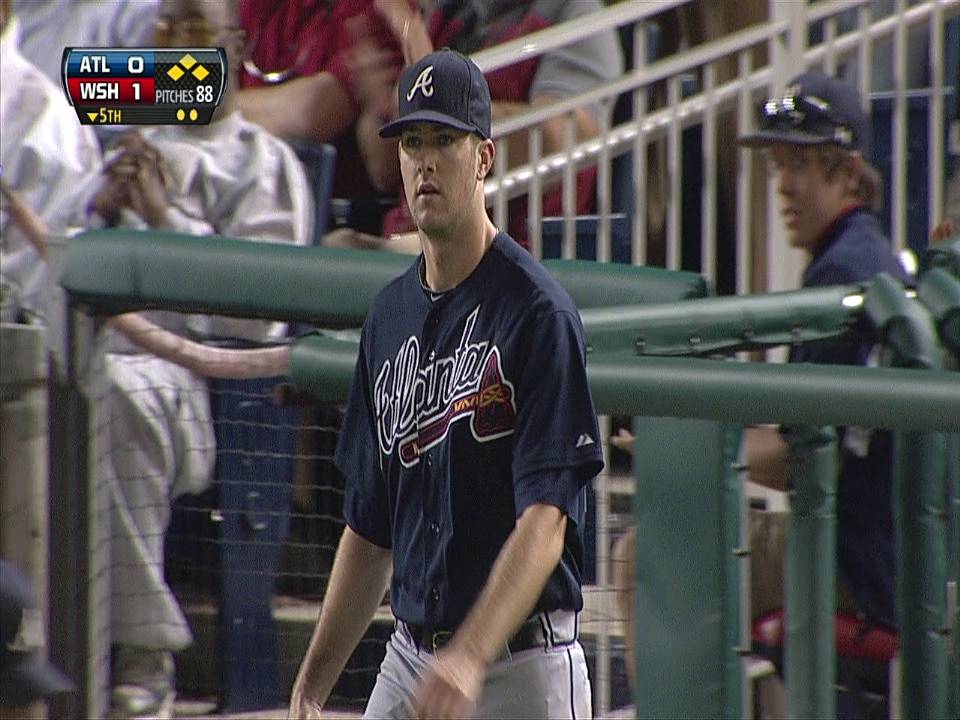 What makes the situation even more embarrassing for Buckner, is that the same pitch thrown to Dan Uggla later in the game was ruled a called strike, ringing Uggla up in the process.
At this point, most rational human beings figured Bucknor had done enough to make sure he was the center of attention. Unfortunately, this was not the case.
In the 6th inning, Anthony Varvaro, on in relief, lost control of a 2-seamer, that came inside and clipped a Nationals batter. Bucknor immediately issued warnings to both teams, as well as Varvaro. Mind you, this is in the middle of a 1 run ball game with 1 on and 2 outs.
Next inning, Craig Stammen catches Chris Johnson with a similar inside pitch that tags him on the jersey. Bucknor decides at this point, he's finally had enough attention for the time being, and doesn't respond to the HBP, even after issuing warnings to both teams. Go figure.
That's not all, however. The Braves were Bucknor'd in a Friday name game on June 7th, in an extra innings game against the Los Angelos Dodgers. After an infield dribbler, Justin Upton charged down the first base line to beat out a throw from Dodgers catcher Ramon Hernandez.
Unfortunately, Bucknor decided that was not the case. Even though Upton was clearly a step ahead of the throw, Bucknor calls him for the third out of the tenth inning. Upton immediately responds, as does Fredi Gonzalez, to no avail. The Dodgers go on to win 2-1.
Now, onto a much more infamous umpire, one whose name dare not be uttered in Braves circles in anything other than a negative, and deprecating manner.
That's right, Sam "Infield Fly" Holbrook is the next topic. While most Braves fans will have last season's early playoff exit seared into their brains for all eternity, here's a quick breakdown for those who may have forgotten.
The Braves are in the 8th inning of the National League Wild Card Play-in game in 2012, what infamously becomes the last game of Chipper Jones' career. They have Andrelton Simmons at the plate, with runners on 1st and 2nd, with 1 out in a 6-3 ballgame against the St. Louis Cardinals.
Simmons skies one to shallow left field. Unfortunately there is some miscommunication between the Cardinals' shortstop and left fielder, and the ball drops – all hands are safe! Bases loaded, 1 out for the Braves with Brian McCann coming to the plate.
But wait – Fredi Gonzalez is already leaving the dugout, and he is not happy. Sure enough, Sam Holbrook informs Simmons he is out, and both runners must return to 1st and 2nd base according to MLB's infield fly rule.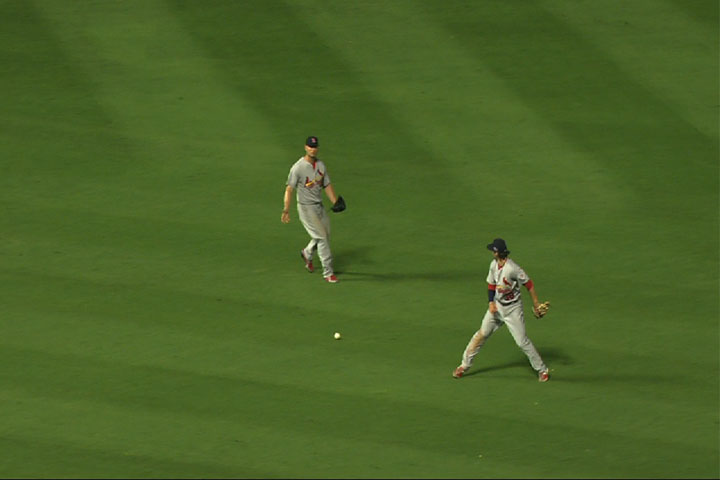 Wait, what?
That's right, in ultimate rally-killing fashion, Sam Holbrook calls an infield on a fly ball that is not even in the same area code as Turned Field's infield.
The Braves went on to lose the game, and were bounced from the playoffs in Braves icon Chipper Jones' last season in the majors.
While neither umpire has endeared himself with the Braves fan base, it's a tough call to say who has hurt the Braves more.
Also…
Your man cave is your home field advantage for every game. When the game is on the line, you should be able to look around and be reminded of the great moments you've watched unfold in that very room! MJR Sports Integrity offers a wide range or team and player-specific memorabilia that can do just that and take your game day room to the next level. Find your inspiration at MJR Sports Integrity and will your team to victory!
Tags:
Alex Wood
,
Anthony Varvaro
,
Atlanta Braves
,
Baseball
,
C.B. Bucknor
,
Chris Johnson
,
Craig Stammen
,
Dan Uggla
,
Fredi Gonzalez
,
Justin Upton
,
MLB
,
Ramon Hernandez
,
Roger McDowell
,
Sam
,
tlanta